Barrie Basement Renovations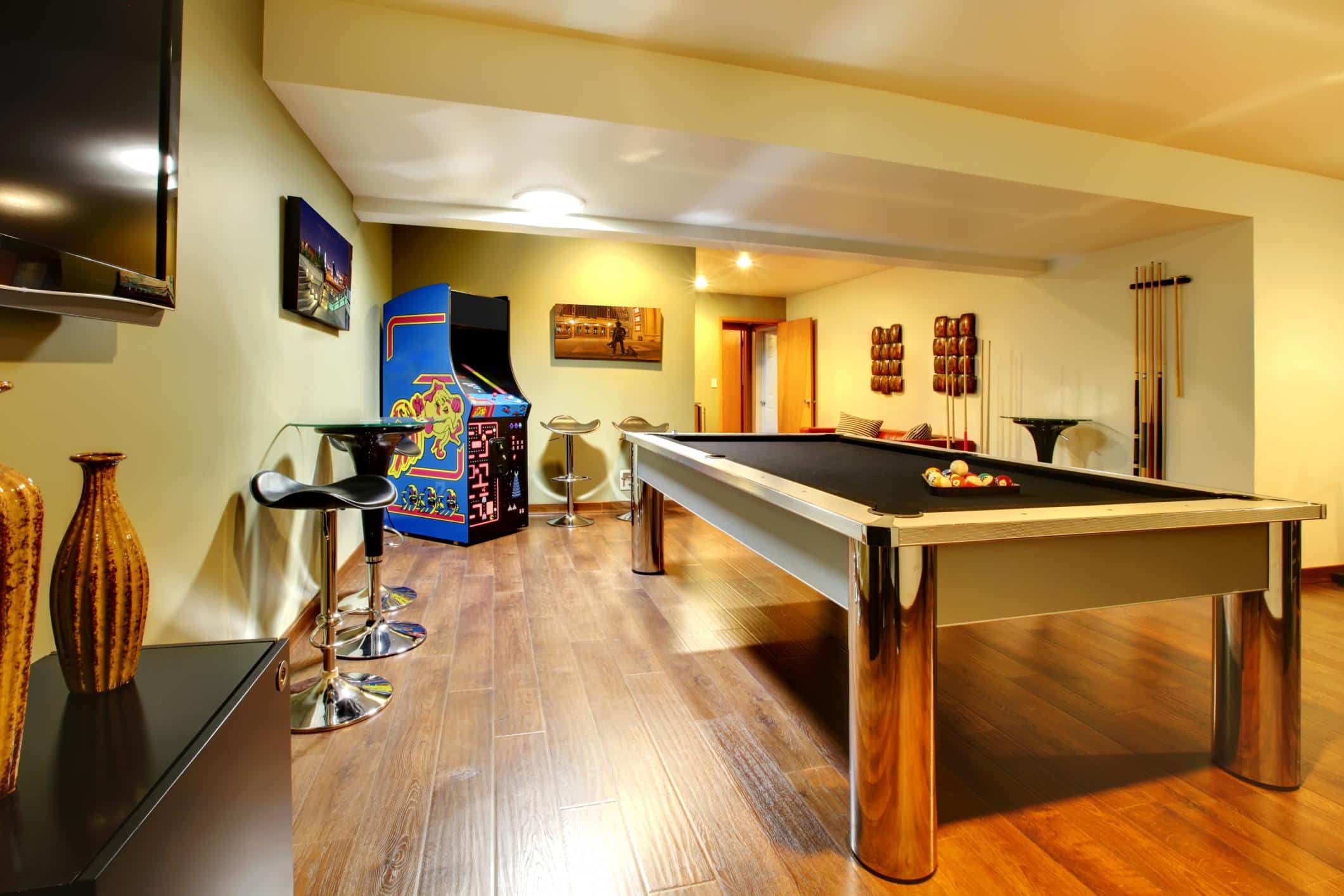 Barrie Basement Renovations
Many homes across Canada have basements, and this is a real blessing – the range of utility and value available with such spaces is quite something. Unfortunately, many of the homes across the country with basements simply aren't making the maximum use out of them. Basements are often dark, dank, and moist – and not a fit space to be used for anything.
Of those that are at least in a finished condition, many of them are only used for storage purposes – which, while useful, still seems like a lot of wasted potentials. At Barrie Home Remodeling, we provide basement renovation services that can transform these areas into living space full of value and quality – and you might be surprised at how much it can transform the way that you live. If you're considering doing something like this, read on below.
Basement Adaptability
One of the reasons that basements are always worth renovating is because of their adaptable nature. Many basements are used as additional living spaces, often being converted into living rooms, entertainment spaces, home cinemas, offices, gyms, and so much more. If you're looking for something more practical, they can even be an additional bedroom.
ome people make the decision to renovate their basements into second suites – areas where you can have a tenant who pays the rent. This is obviously a very effective way of getting a second income if you don't need the additional living space yourself.
Utility Fittings
If you're going to effectively renovate your basement into a useable space, one of the critical things that need to be taken care of is the installation of comprehensive utilities down there. For any living area, access to electricity, water, lighting, and heating is a minimum – and most people also expect to be able to connect to the internet throughout their entire homes too nowadays. We're able to handle the installation process for all of these utilities in a complete fashion, making your basement as functional and comfortable as possible.
Waterproofing
While the basement represents a great space for work, leisure, or even for renting out, it does have some difficulties present which aren't around in other parts of the home. The threat of water damage is much higher in a basement, which is simply down to the fact that it's situated beneath ground level. This is why you need to make sure that the entire basement is comprehensively waterproofed before any further renovation work takes place. We'll make sure that the floor, walls, and ceiling are sealed tight, eliminating the chance of water damage.
The Bells and Whistles
Once the foundational work has been completed, we can look at the rest of the renovation processes that will transform the basement into a functional and attractive space. Our basement contractors will help with the installation of brand new flooring, paint the walls and ceilings, fit the lighting, and handle the installation of storage, furniture, and any decorations. At the end of this process, you'll have a basement that you'll simply love.

Things to do in Barrie Ontario