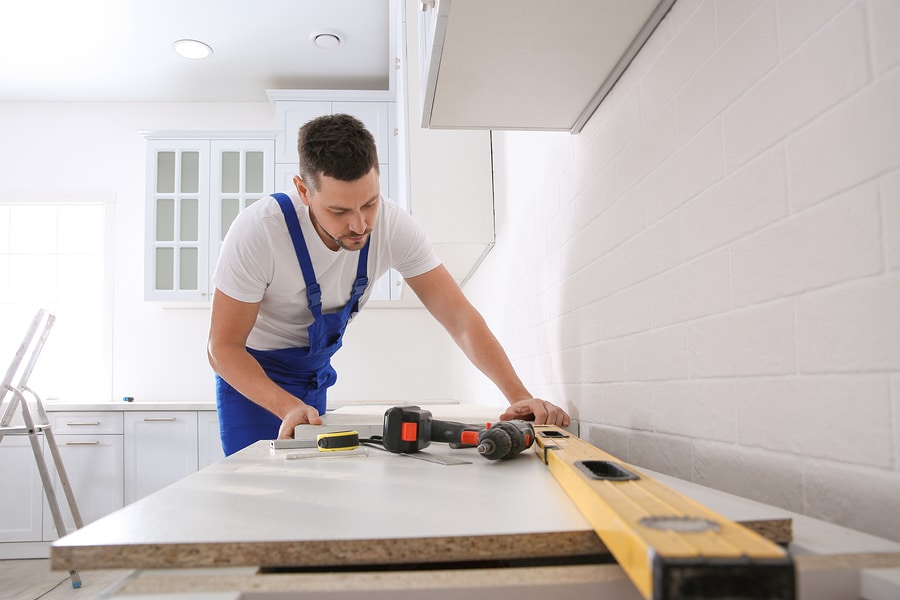 Barrie Countertops
Countertops are a critical element in a number of different spaces across the home. Most often, they're associated with kitchens – which is understandable, given how many countertops you'll find in a kitchen – but they're also found in laundry rooms, bathrooms, utility rooms, and basements on a routine basis.
Making sure that you're getting a countertop that will last, and won't become damaged or deteriorated after light use, is always a priority. At Barrie Home Remodeling, we're adept at the design and installation of high-quality countertops throughout homes. We'll help you to identify a countertop choice that fits with your needs, and integrate it into the room alongside your other renovation choices. If you're not sure where to begin, there's no need to panic – we have the guidance that you're seeking.
Prefabricated and Custom Countertops
Generally speaking, when it comes to countertops, you have two main categories to consider. The first of these options is prefabricated countertops. These are countertops created on a production line, and they're designed and constructed to fit with your typical cabinetry surface areas. Custom countertops are the other option, and as the name would suggest, these are tailored, unique creations designed specifically for your space. While custom countertops are generally considered preferable, they are also more expensive – and the quality of prefab countertops has never been better. At our home renovation service, we're happy to help you with either prefab or custom countertops.
Picking a Material
Countertops can be made up of a wide array of materials, and which one you go for will largely be determined by your tastes and your budget. Common choices include marble, quartz, granite, wood, and even stainless steel – but this is just a small selection of what is available on the market. Beyond the look and the cost of the countertop, you'll also need to pay close attention to the practical performance of the materials. Some are expected to last for longer than others, while others might require replacement at a more than desirable rate.
Maintenance and Upkeep
While the durability and toughness of your countertop is obviously influential in your material choice, so is the amount of upkeep and maintenance that will be required. Some materials need treatments on a regular basis to make sure that the surface doesn't become damaged and deteriorated (wood, for example). Others are not nearly as demanding, and just need to be wiped down clean on a regular basis. You need to calculate the amount of time that you're willing to put it for maintenance work before you make a decision.
Wider Renovation Implications
Of course, you're not going to be picking a countertop in a vacuum – you need to pick and install a countertop to fit in with the rest of the room. At Barrie Home Remodeling, we're capable of installing any kind of countertop, but we can also help you to determine a material that will work best with the space that you're renovating. This kind of comprehensive service generally isn't available through the contractors in the Barrie area.

Things to do in Barrie Ontario