Barrie Bathroom Renovations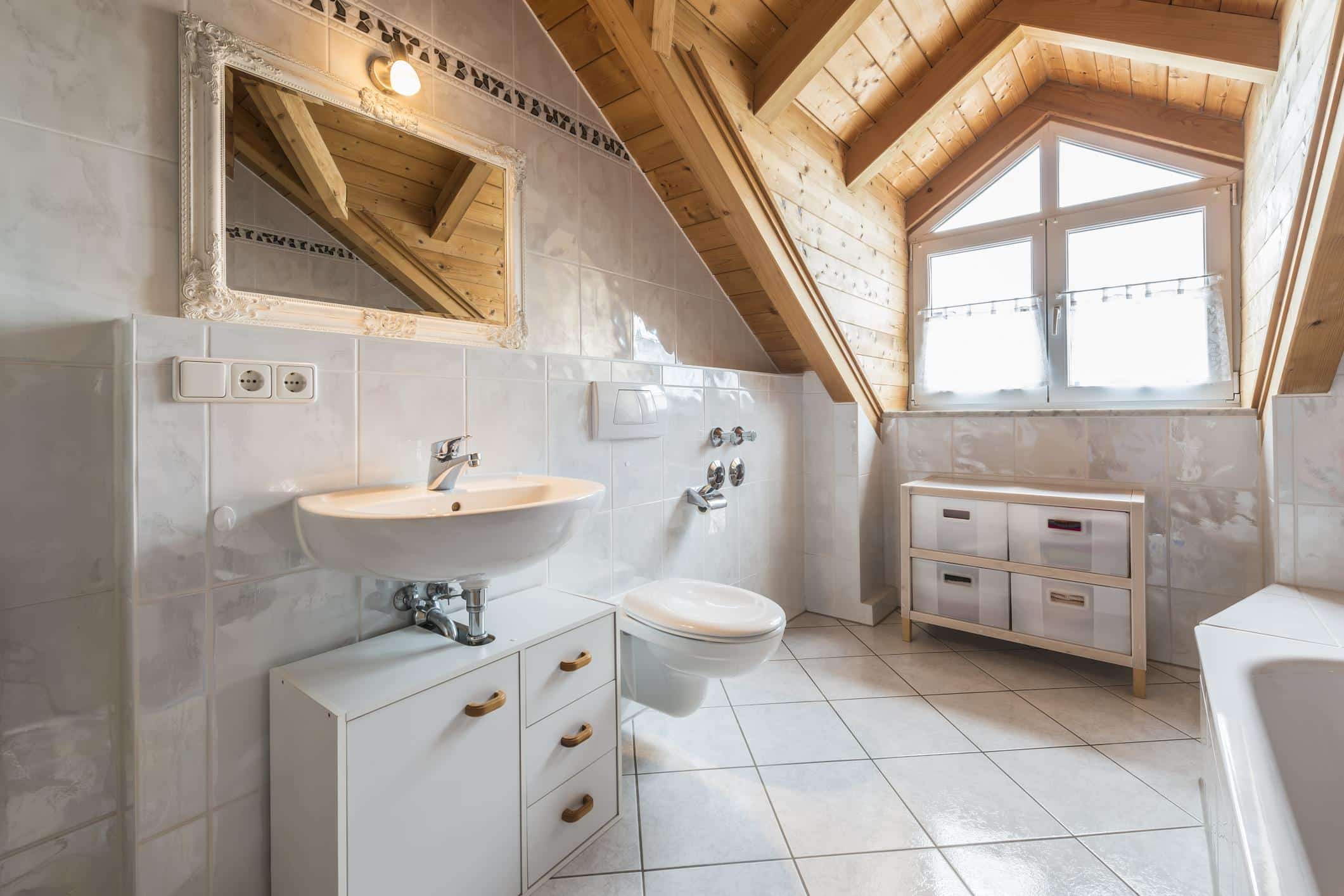 At Barrie Home Remodeling, we're equipped to handle every aspect of your property, from the basement right up to the attic – and one of the spaces that we're often asked to manage is the bathroom. When you have a dilapidated and unattractive bathroom, it can really make life unpleasant. It's not nice having to wash in a space that is unwelcoming and uncomfortable and cleaning out old, decaying tiling and grout is particularly unappetizing too.
Our bathroom renovation service puts an end to all of that nastiness by powerfully altering the look and functionality of the room. If you're not willing to put up with your outdated bathrooms any longer, you need to bring in our bathroom contractors. For further insights into this service provision, read on below or speak to our customer service team.
Bathroom Installations
Bathrooms are the space where we relieve ourselves, clean our bodies, and groom ourselves – which means that they need to be full of bathroom fittings. Most bathrooms have a sink, shower (or bath), and a toilet – and that's the minimum that you'll want. We're comfortable installing any kind of bathroom fittings that you require. We advise our customers to think very carefully about the particular style and aesthetic of the fittings that they go for since this will largely determine the look and feel of the bathroom altogether.
Picking Your Flooring
When it comes to the flooring in your renovated bathroom, you need to look at the details beyond mere visual performance. More than any other room in a typical home, the bathroom needs to handle difficult conditions. Moisture and humidity is regularly present in the space, so the material that you choose needs to be able to handle that. This is often why people tend to go for tiled floors using stone or ceramic, as well as synthetic choices. We can help you pick out a flooring material to suit your needs and budget, and handle the installation work without any mishaps or mistakes.
Tiling Work
Of course, it's not just the flooring that will need to be durable and resistant to moisture in your bathroom – the other surfaces will have to be equally redoubtable. That's why a lot of the time, people make the decision to install tiling across the walls in the bathroom. Quite often, this will just be around some of the bathroom fittings (like the shower, bath, and sink), but other times, it'll be over the entirety of the walls in the room. Our expert tilers will make sure that you have a seamless surface that won't allow water infiltration.
Utility Performance
Having great tiling, an attractive and durable floor, and stylish fittings is all very well – but if your water doesn't run properly, none of that will do you any good. We make sure that you have access to safe, clean water for your bathroom, and that it'll run hot and cold as expected. After all, the last thing that you are going to want is a cold shower at the end of a hard day at work!

Things to do in Barrie Ontario