Barrie Kitchen Renovations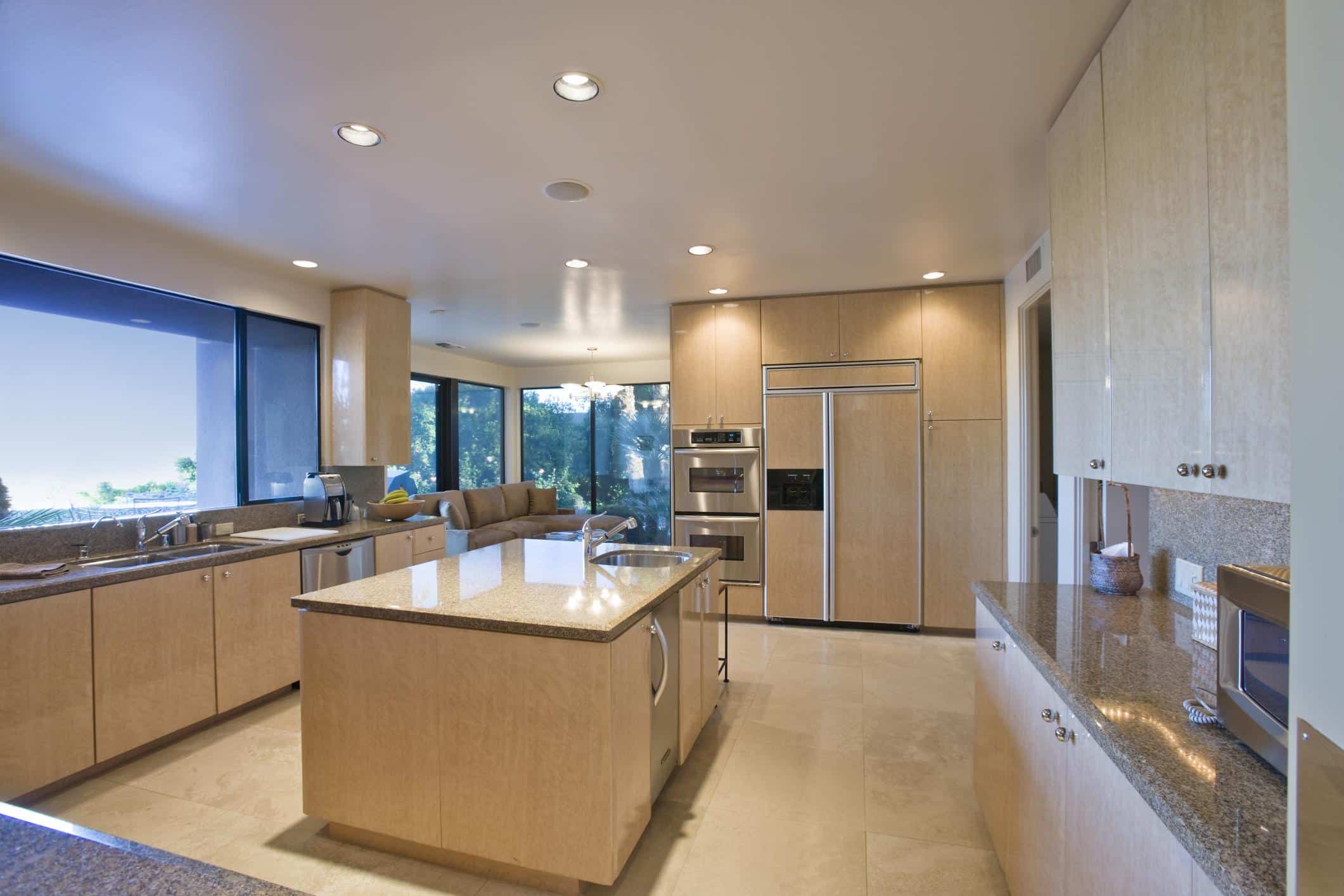 The kitchen is one of the most important rooms in the house. It's where you spend time preparing and cooking the food that you'll share with your family and friends, and if it's not attractive and functional, it can really make that part of your day miserable. Considering that these processes are required multiple times a day, every day for the rest of your life, that's a lot of time that you're going to be unhappy!
You don't need to put up with a kitchen that you aren't in love with – you can use our kitchen renovations service to get the space that you've always dreamed of. If you're considering updating your kitchen to something more modern and functional, make sure that you check out the kitchen renovations service available through Barrie Home Remodeling.
Styles and Colours
When you make the decision that you want to remodel the kitchen at your property, it's important to first think about the sort of aesthetic that you're aiming for. Some people prefer more traditional or rustic styles, other people want to have something sleek and modern – there are no right or wrong answers here, it ultimately comes down to your personal taste. At our company, we have extensive experience in the design and creation of all sorts of different kitchens, so we'll be very comfortable with any kind of aesthetic that you're looking for.
Efficient, Smart Design
While the aesthetic of the kitchen is obviously critically important, the way that the space functions matters the most. Have you ever tried to prepare and cook a meal in a kitchen where all the stuff that you need is inaccessible, or inefficiently placed? It's hugely frustrating, and really ruins the experience – and sometimes the food! We make sure that we layout the design in a way that suits how you use a kitchen. We'll have extensive conversations with you to determine what you'd like in the room, and where you'd like it to be placed.
Special Features and Appliance Installation
It's possible that with your new kitchen, you'd like some more appliances to be installed compared with what you had previously, or you'd like some new features that weren't present before. We're equipped to handle the installation of any kind of kitchen appliance that you have in mind, and the implementation of features like kitchen islands is very common for our team as well. Rest assured, we're more than a match for any ideas that you have up your sleeve.
Kitchen Cabinetry
If you're going to fall in love with your new kitchen, it's important that you get the cabinetry right. This is where the majority of your goods will be stored, and it can have a dominant influence on the aesthetic of the room. We're capable of installing cabinetry of any type, material, and dimension. Wooden, acrylic, and even metal cabinets are all varieties that we've handled in the past. We'll make sure that you make as much use of the space as possible, and we can help with the creation and installation of custom cabinetry as well as prefabricated cabinetry.

Things to do in Barrie Ontario